Low Intensity Shock Wave Treatment
This technology is used to stimulate the self-healing effects of the affected tissue at the cell and vascular level by:
Stimulating the development of the new blood vessels
Releasing angiogenic growth factors, and
Triggering the migration of stem cells
This results in significantly increased blood flow in the treated area leading to a long-term improvement in the patient's erectile function.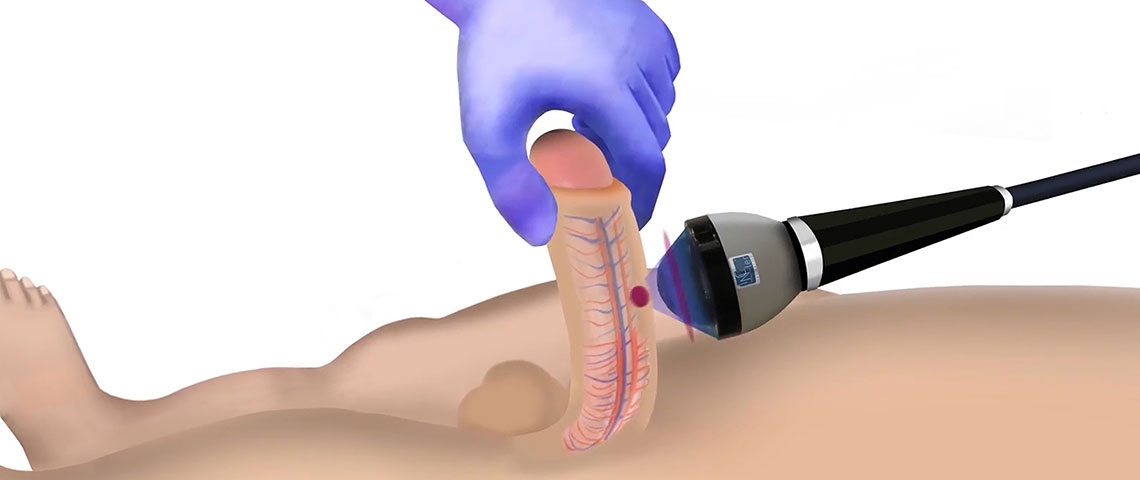 Spark Waves are acoustic waves that have been utilized for many years to improve blood circulation and tissue regeneration in the fields of urology, orthopedics, sports medicine, cosmetics and wound care. The UroGold 100 is scientifically proven for patients suffering from a number of urogenital disorders, including:
Erectile Dysfunction (ED)
Chronic Pelvic Pain Syndrome (CPPS) /Chronic Prostatitis
Peyronie's Disease / Induratio Penis Plastica (IPP)
What to Expect with Urogold shockwave treatment.
Your individual treatment area is determined by your provider. During therapy, which is performed on an outpatient basis, ultrasound gel is applied and the therapy head is moved across the affected area releasing the shockwave pulses. The quantity and intensity of the pulses vary depending on the specific diagnosis.
Therapy is pain free, requires no anesthesia and has no reported side effects.
A series of six weekly treatments is recommended for most patients. If necessary, the treatment cycle can be repeated after four weeks.